- Date & Time -
Dec.5th(Mon) 5pm-6pm [PST]
- Presenter -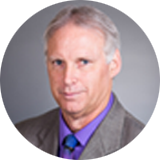 TDK Corporation of America
Communication Devices BG
Sr. Marketing Engineer
Chris Burket
- Event Outline -
■Date & Time
Dec.5th(Mon) 5pm-6pm [PST]
■Venue
This is an online seminar and will be conducted via Webex Events (Classic).
*URL for viewing will be sent to you after registration
*If you have any questions on how to participate, please click on the link below.
■Entrance fee:Free
■Materials
Those who attend the seminar and complete the questionnaire will receive explanatory materials after the seminar.
■Attention
*If the number of applications exceeds the capacity, a lottery will be held. If unfortunately you are unable to view the video, we will contact the eligible applicants here.
*Programs are subject to change.
*Participants from the same industry may be asked to refrain from attending.
*Participation is limited to the applicant.
■Contact us
If you have any questions, please contact us by e-mail to: mytdk@tdk.com

Registration
Please fill in the required information and confirm the contents before submitting.